MAIN CIRCULATION
BREATHE INTO AND THROUGH CLIMATE ANXIETY
GATHER YOURSELF AND YOUR COMMUNITY
GRIEVE FOR WHAT WE HAVE LOST AND WILL LOSE
COMMIT TO HOPE AS A PRACTICE OF DAILY ACTION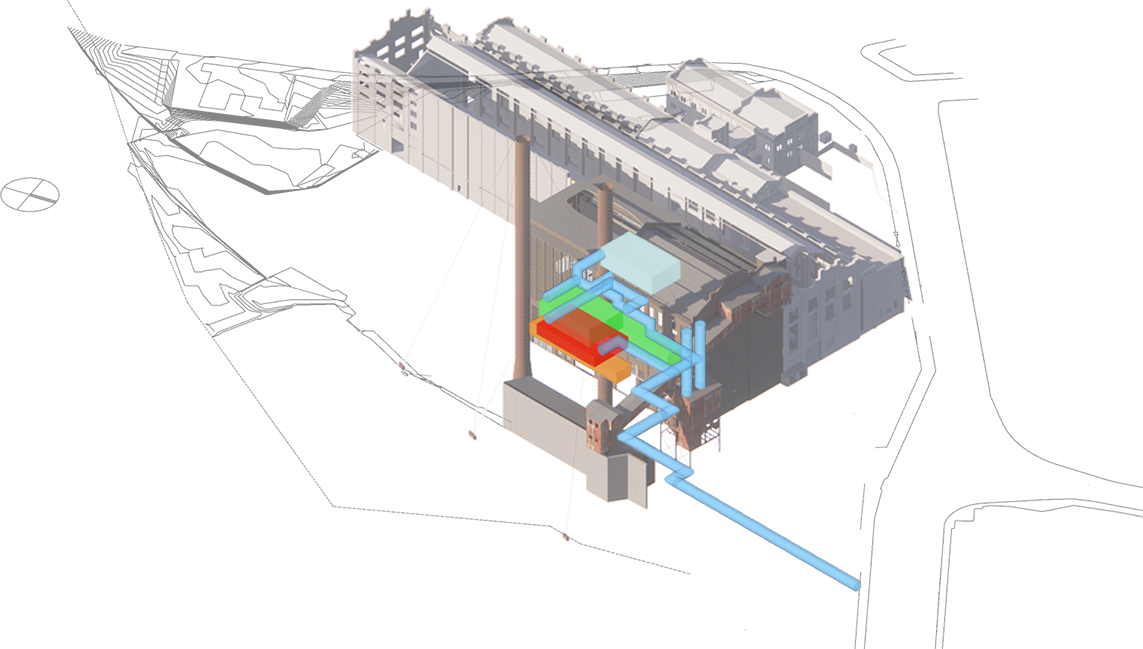 STAIR + ATRIUM
The site lines created in this relic form come from the bridging floor elements and openings. By interweaving a public experience of an exhibition space with tech labs as well as the use of this central internal atrium, a sense of exploration and narrative will be experienced through the site. In this space the overall organic forms can be seen.
TIME CAPSULE EXHIBITION
The exhibition space is a fractured, segmented tunnel that will displays moments of the Anthropocene and the 'Dooms Day clock'. The Anthropocene is the proposed time period of significant human impact on the earth, the exhibition will create a journey of this though the space.
TECH LAB
The tech lab spaces aim to be immersive and tactile through the use of joinery. The space also aims to democratise the research surrounding climate change and offer the public resources to better inform themselves on what is happening and how they can help.
DEBATE SPACE
This is a space where inhabitants can come to reflect and discuss the issues of climate change.This space of discussion and contemplation can be viewed from the floor above, where observers can be connected to the space without physically being within it.
BAR
The final space being the restaurant is a direct translation to our consumption with recycled plastic panels used to highlight production and consumption. The space is open and circular to create a communal feeling to relieve climate anxieties. The space uses the existing sites coal hoppers as an over head feature to remind the user of the adaptive reuse nature of the site.